What we do
and how we do it
We know the feeling. Mechanics who make you feel intimidated just because you need to get your car serviced.
That Car Place is a family business with a jargon-free, friendly approach to car servicing that tells you what needs to be done in plain English.
We've honed our plain-English approach over time. Stephen Hamilton has a knack of explaining things so you know exactly what needs to be done.
Beyond major repairs, we can look after your WOFs, regular servicing, and maintenance for your vehicle, large or small—all with exceptional value for money.
Stephen Hamilton brings over 20 years' experience in professional automotive servicing to That Car Place. His wife Jennifer looks after the administration. Together, they aim to make That Car Place the most approachable car servicing shop in the greater Wellington region.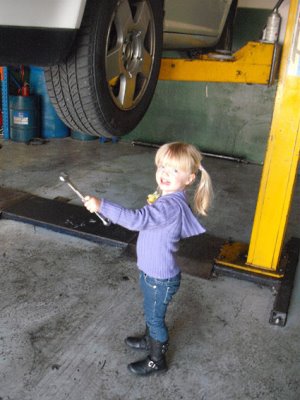 Stephen and Jennifer's daughter, Laura, learning the trade.
Don't get caught out. Sign up here and we'll remind you when your warrant of fitness is due.